Guardian Angel II - crosse pistolet
GUARDIAN ANGEL
Guardian Angel II - crosse pistolet
Item number
Designation
Category
Color
MSRP

Item number

GA500

Designation

Guardian Angel II - crosse pistolet

Category

Free sale

Color

Black

MSRP

39.90

€ incl. tax
Soyez libre de ne plus avoir peur !
Utilisation instinctive
Clip de fixation
8 fois + rapide qu'un spray lacrymogène classique.
Projection du liquide à 145 km/h
Jusqu'à 4 mètres
Efficacité immédiate et totale pendant 15 à 30 minutes.
Efficace également sur les chiens
Prise en main ultra rapide
En vente libre à partir de 18 ans
Non rechargeable
+ DE PRÉCISION : Visée ouverte avec hausse et guidon
PRISE EN MAIN : La poignée miniaturisée améliore encore l'ergonomie générale de l'appareil
Associated products
---
CLIP CEINTURE Guardian Angel IICLIP CEINTURE Guardian Angel II 62
GUARDIAN ANGEL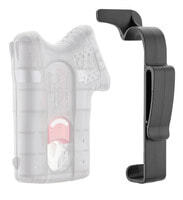 Ref. GA500P
Holster GaII Pour Le PoignetHolster GaII Pour Le Poignet 56
GUARDIAN ANGEL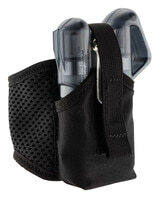 Ref. GA500J / GA500K
The recommended retail prices are listed as a guide..
Pictures are not contractual. Photos of product may be different with the final products.